Friday Faves: CORPSE, Portugal. the Man, Conan Gray, and More
So, here we are: Friday.
Pop culture hasn't been all that different this week. We had more influencers and celebrities going out without masks and hosting huge parties. We had what seemed to be an endless stretch of political turmoil, which will surely define tomorrow's SNL episode. Most of all, we had the same scary abyss of nothingness that this pandemic has been bringing us for months.
To boost us out of that mood, Niall Horan announced a live stream, where we'll get to sing along to all of the songs we were supposed to sing to during the Nice To Meet Ya tour. It feels rather like a consolation prize, but at least it's for a good cause as it's supporting the industry and those who work behind the scenes. 
Music now seems to be transforming out of self-actualization and toward a desire of normalcy. Everyone's working on projects, but no one knows what's right to put out right now. Monitoring trends in music is next to impossible because the world we live in is so uncertain. The good thing about this is that it's giving artists the ability to experiment more and cross between genres.
In the spirit of this, I'm covering a range of songs that I've been listening to from a variety of genres and sounds. So, here's my Friday Faves: 
1. "EGIRLS ARE RUINING MY LIFE!" - CORPSE, Savage Ga$p
While this isn't the music I usually listen to, CORPSE has me captivated lately. Anyone who knows Corpse Husband from YouTube knows just how mesmerizing and hypnotic his voice is. It's deep and raw. Plus, he's "faceless" meaning no one actually knows what he looks like. So, putting those beautiful, mysterious vocals on top of a steady and strong beat full of clear and precise production is sure to get stuck in anyone's head.
"EGIRLS" is stuffed full of pop culture references under an alternative lens such as a rather lewd reference to Canadian murderer and cannibal Luka Magnotta. CORPSE explores sex, love, and lust in a way that is real and true to an entire generation of young people growing up in our hook-up era. With the talented Savage Ga$p on the song, it's not a surprise that it blew up.
While it's only an under-two-minute track, that makes it even easier to stream on repeat. And all these streams are really adding up-- it's nearly at 8 million streams on Spotify. CORPSE has become a near-mainstream star overnight, seeing a huge spike in his social media following and receiving calls from record labels. 
Will this song be indicative of a strong musical future for CORPSE? I hope so or else I'll severely miss getting wrapped up in his tunes. 
Taking a turn from the emo-alternative world, let's chat about our favorite sad boys. Conan Gray paired with Lauve kind of just seems like a no-brainer.
While originally their teasing for the song seemed like it was just going to be another manufactured pop song for radio, they may have proven me wrong. This tune is actually dynamic and diverse. It's soft and comfortable, but in a way that allows fans to get wrapped up before ultimately succumbing entirely to the lyrics. Despite the words being muddled into a chill melody, they're still the type that you can scream with your friends.
In fact, this song seems perfect for one of those late-night drives through the suburbs when you and your friends are just not feeling great. It's comforting, relatable, and yet still empowering. 
The best part is the distinct sounds of Conan and Lauv both coming together. You can clearly hear how their styles mesh and what it leaves is a beautiful twist on the new sad boy pop that has me so obsessed. 
I wasn't expecting new Ed Sheeran music for months. However, I don't know if this counts since Ed himself hasn't really addressed the track's existence.
However, this little remix will be enough to hold me over until Ed decides to come out of hibernation. Alonestar crafted this as the type of song that will be perfect for clubs and house parties alike (as soon as we can have that back that is). It's a song that is easy and seamless to find yourself dancing to. No thoughts, just enjoying the music.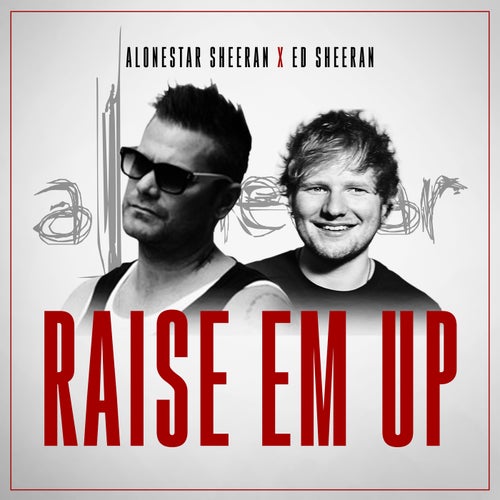 If you're like me and you've been vibing with Portugal. the Man since before "Feel It Still" dominated the airwaves for that one season, then you're probably ecstatic right now. Finally, we're getting the defining Portugal. the Man sound back! We seem to have Weird Al Yankovic to thank for that.
"Who's Gonna Stop Me" takes you instantly back to the Evil Friends album era, where everything was peaceful and all of your internal strife was dealt with under a veil of self. It falls in line with the energy that of laying in an open field of daisies as you gaze up at the sky and while something feels off, trying to identify it only digs you further into confusion. Despite that, you try to understand it anyway.
Weird Al collaborating on the track was really the defining sound, too. While I never thought I'd be sitting here writing about how Weird Al saved a song, it's so true. He added a flare to the song, which kept it from getting too stale or overdone. While melancholy, the song is engaging. I'm so happy to be able to experience Portugal. the Man in this way again and you should, too.
So, that's my Friday Faves. See you next week when I am sure we still be filled with existential dread from this pandemic. What have you been listening to?